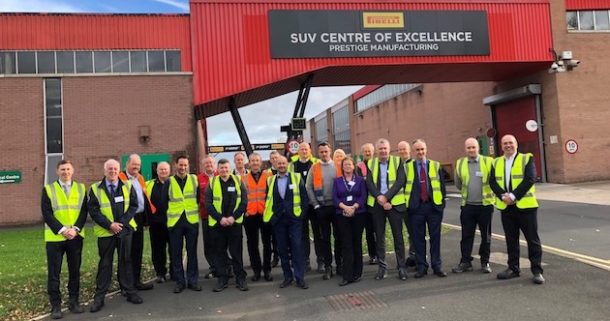 NAA Networking Event Review – Manual Handling, Wednesday 24 October 2018, Pirelli Tyres, Carlisle
Pirelli Carlisle manufactures 10,000 Ultra-High Performance tyres every day and employs over 900 people. The company embarked on a journey to reduce manual handling 10 years ago and it has achieved great results through implementing a number of initiatives…
Ashley Roberts, Head of HSE for Pirelli UK, gave an insightful presentation regarding the journey Pirelli has been on to reduce and improve necessary manual handling across its Carlisle Factory.
The company started with the employees in mind and it is righty proud of its success in this area.
Pristine Condition delivered an interactive session on its innovative approach to manual handling. Lots of handy hints were shared with members, making them very aware of HSE issues at different levels.
Members were then invited to go on a tour of the plant to see how Pirelli has completely eliminated manual lifting in an entire department.