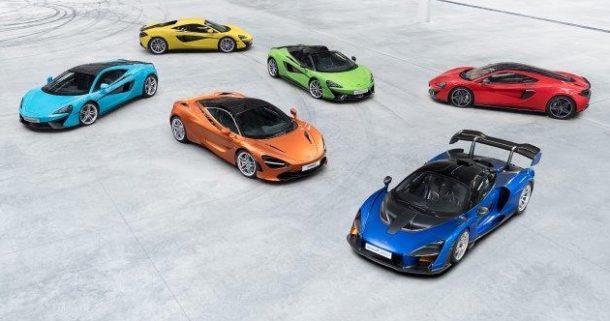 NAA New Member Profile: McLaren Automotive
McLaren Automotive is a creator of luxury, high-performance sportscars and supercars. The company has three defined product families: Sports Series, Super Series and Ultimate Series which are retailed through over 80 retailers in 30 markets around the world.
Every vehicle is hand-assembled at the McLaren Production Centre (MPC) in Woking, Surrey.
In 1981 McLaren introduced the lightweight and strong carbon fibre chassis into Formula 1 with the McLaren MP4/1. Following that in 1993 it designed and built the McLaren F1 road car – the company has not built a car without a carbon fibre chassis since. As part of the Ultimate Series, McLaren was the first to deliver a hybrid hypercar, the McLaren P1™. McLaren is a pioneer that continually pushes the boundaries. In 2018 McLaren opened its first purpose- built facility outside of Woking in the Sheffield City Region, to manufacture the carbon fibre chassis for future vehicles lines.
Announced at Goodwood Festival of Speed in 2018, the company's Track25 business plan will see it invest £1.2 billion in research and development to deliver 18 new cars or derivatives by the end of 2025.