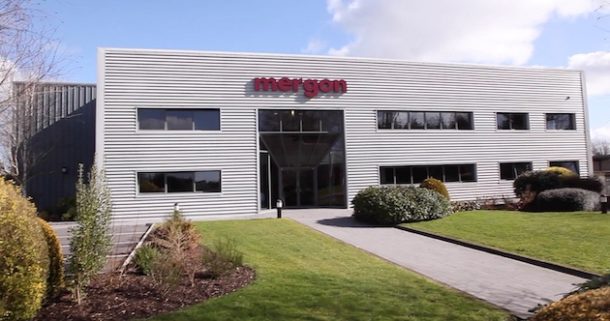 NAA New Member Profile: Mergon
Mergon is a private company established in 1981 at its current site in Ireland as a manufacturer of technical plastic mouldings…
After a period of strong local growth Mergon expanded internationally in 1998 by opening a site in South Carolina, USA. This was then followed in 2004 by opening a site in Brno, Czech Republic.
In 2007 the operational structure was set up to service three distinct market sectors, Automotive, Healthcare and Industrial products. Mergon has always been innovative in offering customers the best product solutions and this continues to the present day, resulting in strong growth for the Group and high levels of customer satisfaction and retention. All sites are quality accredited to IATF 16949.
Mergon Group specialises in the design, development and manufacture of innovative, technical plastic mouldings, with Mergon Automotive, Mergon Industrial and Mergon Healthcare providing customised solutions in these specific sectors on a global scale.
From manufacturing facilities in Ireland, the USA and Czech Republic, Mergon supplies high quality moulded plastic products to international markets. Some of the world's best-known brands and OEMs throughout Europe, North America and the Far East are among its customer base.
Established in 1981, the Group has enjoyed considerable growth and expansion. Its success is attributed to ongoing investment in moulding technology and an innovative approach to product design and development. Its extensive technical expertise covers all aspects of plastic moulding, from initial concepts and design to prototyping and volume production.
As a market-leading plastic moulding specialist, Mergon works closely with customers in creating innovative, quality products for diverse applications.
Mergon can you offer NAA members technical moulding solutions with input on design feasibility across the main plastics moulding (blow and injection) and twin sheet forming processes, as well as the ability to project manage effectively and deliver product to required standard, on budget and on time.
Mergon has the flexibility to work to the customer requirements whether this is simply to make to print or to offer a full service design.
As a private business Mergon has a flat reporting structure resulting in the ability to make fast decisions on project investments and associated commercial negotiations. The company has a strong in-house skill set across its operations resulting in high levels of manufacturing automation.
Contact details
Ian Wilson, Business Development Manager (UK)
Mobile: +44 (0)7721 864467
Email: ian.wilson@mergon.com
Website: www.mergon.com