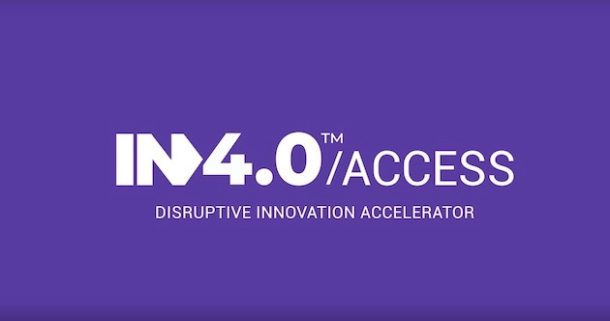 NAA News: IN4.0 Group Partnership
This month marked the start of a new partnership between the Northern Automotive Alliance and IN4.0 Group that will address the shortfall in digitalisation expertise in the North of England, and support automotive companies in this region to commence their Industry 4.0 journey…
IN4.0 Group is a digital transformation training services provider that empowers businesses with the opportunity to develop their future leaders and upskill them with the knowledge required to succeed with industry 4.0 technology.
IN4.0 ACCESS is a three month Disruptive Innovation Accelerator, developed through IN4.0 Group's joint venture with the University of Central Lancashire.
The programme enables you to upskill your technical staff to post graduate Chartered Engineer level whilst developing their leadership and entrepreneur skills. They'll also gain an understanding of the commercial application of Industry 4.0 technology by developing an innovation project that'll deliver benefits back to your business.
From the NAA's perspective, what stands out most about this programme is the fact that there is a tangible output at the end. This is because the participant has developed an innovation plan and a fully scoped commercial project by the end of the three months.
This is significant, particularly for SMEs in the North West, who intend to apply for Made Smarter funding, but may not understand which challenges in their company are best suited for digital applications.
For more information, or to sign up to this ground breaking programme, please visit the NAA Training Hub: http://northernautoalliance.com/training-course/in4-0-access/