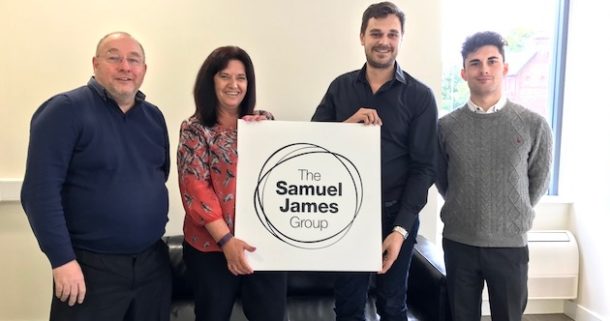 NAA News: Launch of partnership with the Business Lancashire and Business Manchester newspapers
This month marked the start of a new partnership between the Northern Automotive Alliance and The Samuel James Group, the media company responsible for the Business Lancashire and Business Manchester newspapers, which have a combined readership of 40,000 people per month…
The aim of this new partnership is to highlight the region's automotive expertise and sector awareness to their readers and to offer an experienced, cost effective press release writing facility for anyone who needs it.
The first joint article of the partnership was published in the May editions of Business Lancashire and Business Manchester, did you see it?
Of the partnership, Andy Mann, Co-owner and Group Editor, said "The NAA is a strong believer in partnership and collaborative working with both industry and the public sector, as well as working closely with organisations such as BEIS, DIT, Universities, local Councils and LEPs. This exactly matches the aspirations and vision of Business Lancashire and Business Manchester, where we work with businesses to promote their good news stories and demonstrate the North West is a great place to live, work, relocate to and do business."
The aim of The Samuel James Group is to "highlight good news business stories, while providing a network for business action" – something which resonates closely with NAA's own newsletter publication. The partnership opens up a whole new array of opportunities for the NAA and its membership group, such as exposure, marketing, collaboration and networking.
Furthermore, the NAA is also excited to announce that The Samuel James Group will be the sponsor of this year's 'Digital Media and Marketing' Award as part of the NAA Annual Awards Dinner on November 7th at the Mere, Knutsford.
A fantastic fit, given their expertise in media relations, niche business publications, websites, printing and social media.
Click here for more information on the NAA Annual Awards Dinner and how to get tickets, and Click here for more information on how to apply for an award.