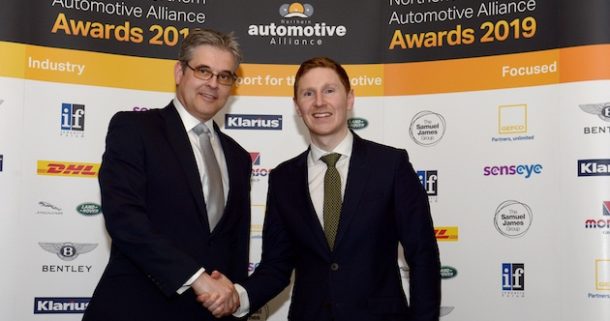 NAA News: Northern Automotive Alliance announces IT partnership with Network ROI
At last night's Annual Awards, Rowan Egan was delighted to announce that Network ROI has become the NAA's latest partner…
Network ROI is a leading UK cyber security and IT Managed Service Provider (MSP), with offices in Newton le Willows and Edinburgh, to serve its 90 existing clients in the North West of England, including the North West Air Ambulance Service, as well as future clients.
Commented Rowan: "I am delighted to welcome Network ROI to the NAA family, as our exclusive partner for cyber security and IT managed services.
"Every company needs to be resilient and cyber secure and we will be working with Network ROI to highlight the latest developments, standards and cost-effective solutions, through dedicated workshops and focused introductions.
"We will also be supporting the Government and local cyber initiatives to ensure our members are fully briefed."
In response, Adam Johnson, CEO, Network ROI added: "We offer a comprehensive Managed Service Provider offering, including IT support, consultancy, project work and installations, cloud computing, connectivity, telephony and IT cyber security, giving organisations the digital tools, security and infrastructure, they need to grow.
"Network ROI provides support for organisations from 50 people to over 4,000, from single sites to 400+ locations across the UK and beyond. We have a particular niche in helping service-focused companies grow through acquisition, with seamless IT and cyber integration.
"The company, founded in 2003, takes an innovative approach to operations and was the first UK MSP to be employee-owned. As the company has grown, we have established a reputation and track record for excellence, through cost effective services. This reputation was recently recognised by an independent global ranking as the number one MSP provider in Scotland and top ten in the UK.
"I look forward to working with NAA members to help them grow and develop a resilient cyber security infrastructure. If we do not train our employees and supply chain to be cyber aware, then a cyber attack will be a when not an if, with the resultant impact on our reputations and financial consequences."