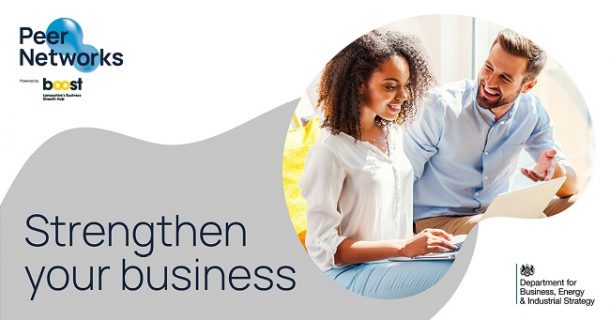 NAA to deliver Government-backed peer networks initiative in Lancashire
The NAA has been appointed by Boost; Lancashire's Business Growth Hub, to help Lancashire's businesses overcome coronavirus, improve resilience and achieve future success through a funded programme of targeted knowledge sharing.
Peer Networks, which was launched in Lancashire in October, is a national peer-to-peer networking programme for SME leaders that want to improve their business performance by working with likeminded business leaders to address key challenges and reach their goals.
Funded by the Department for Business, Energy and Industrial Strategy and led locally by Boost, it will create a range of diverse peer-to-peer networking cohorts of 8-11 businesses in a range of sectors across Lancashire.
Boost has selected the NAA to deliver Peer Networks, which will help SMEs in the Automotive and Advanced Engineering & Manufacturing sectors to explore how they can future-proof their businesses through growth opportunities and the use of advanced technology to support the transition to a low carbon transport economy.
Andrew Leeming, programme manager, Boost, said: "Lancashire is fighting to overcome the deep economic challenges brought about by coronavirus and with further uncertainties such as EU Exit on the horizon, companies will need to work together and be resilient in order to grow.
"We're proud to be working with Government to give the county's business leaders the chance to share knowledge and overcome common issues in a structured way.
"We have a wide array of brilliant networks and expert business support organisations in Lancashire and we have chosen 17 who we know will each facilitate a targeted, meaningful Peer Networks cohort to support our county's recovery."
Boost is Lancashire's Business Growth Hub. It is led by the Lancashire LEP (Local Enterprise Partnership) and Lancashire County Council and supported by funding from the European Regional Development Fund (ERDF). Peer Networks is funded by the Department for Business, Energy and Industrial Strategy (BEIS) in response to a commitment made in the 2019 Business Productivity Review.
It is delivered through a series of high impact group sessions, with each cohort led by an expert facilitator.
The programme includes interactive action learning, small groups, flexible topic selection and one to one coaching. Cohorts will cover areas of business including finance, HR, sales and marketing.
It is available to any small or medium sized business that has:
• Operated for at least one year
• At least five employees
• A turnover of at least £100,000
• An aspiration to improve
Ideally, participants should also have:
• The potential to scale up
• The ability or potential to export
Companies who are interested in taking part in Peer Networks should contact Paul Jones (paul.jones@northernautoalliance.com or Zoe Desoer (zoe@northernautoalliance.com)