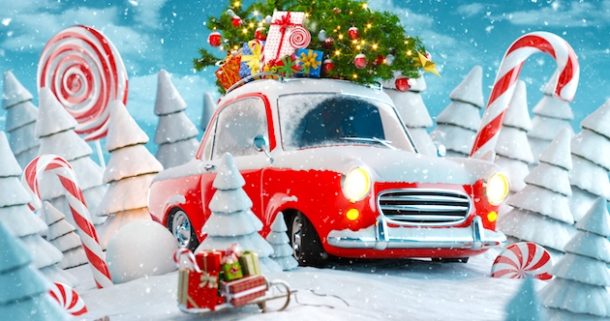 NAA Update: Brexit, Industrial Strategy, NAA NW² study, NAA workshops, and Merry Christmas…
Welcome to our last newsletter of 2017. I suspect that you, like me, have seen the year fly past, with many ups and downs, but above all the uncertainty of Brexit never being far away – hopefully in 2018 we will begin to see more clarity – and therefore less uncertainty – in our businesses, so detailed planning can commence…
Since our last newsletter we have seen the publication of the White Paper on the Industrial Strategy and the announcement of an automotive sector deal; this is all welcome news and now we await for more information about what is on offer, timelines, T&Cs etc. We will be looking to provide a response to it and how we would like to see it implemented within the next few weeks, and similar to the original Green Paper, we will do this via input from as many of you as possible. Now is the time for us to take the content and translate it into a Northern Powerhouse sector requirement and ensure that it gets heard in all the right places.
Similarly, in support of the local automotive vehicle manufacturers and component suppliers, Cheshire & Warrington and Lancashire & Liverpool LEPs plus North Wales (referred to as NW² in short) have commissioned us to undertake an aggregation of demand study. Therefore, if you are either a vehicle manufacturer or Tier 1 within the whole NAA geographic area, expect to hear from an NAA staff member during December or January. We need your input for us to provide consolidated information which, long-term, is aimed at helping everyone's business have more opportunities to grow.
For those of you who attended the Plastic Omnium networking meeting I reminded everyone of the work that the SMMT is undertaking on behalf of the industry in relation to Brexit, and the industry requirements for the five key areas; I recommend keeping these close by in case you get asked questions on what your company needs:
Single Market: Ensure UK automotive is able to operate without tariff or non-tariff barriers on its exports and imports to and from the EU
Customs: Secure a customs agreement which provides frictionless trade and recognises the integrated nature of supply chains across Europe
Talent: Guarantee the automotive sector with unrestricted access to talent across Europe
Regulations: Create regulatory certainty through harmonisation and future influence
Trade: Secure the UK's position in current EU trade deals and clarify the status of UK trade relationships
This came from the presentation that Mike Hawes gave at the SMMT Regional Forum that was held in Bolton in late November. There were a limited number of our members present, so hopefully in the next few months we will be sharing some of the content with you. This starts by you watching out in the next week or so for more information on our January event which will be a workshop that focuses on Brexit. Included in the advance information will be a short survey for you to take so that we can gauge the views of our companies and help direct the workshop content; please complete it, even if you don't plan on attending the workshop.
Workshops will be a new activity for us, and are as a result of member feedback. They will be a much deeper dive into a particular subject and we are anticipating holding at least one a quarter and already have the first three being planned.
You will realise from this that our events planning is in good shape for 2018 and later in the newsletter there is the opportunity to register for our February and March events – both are likely to sell out quickly so please register, even if it means you are on the waiting list as there are always changes to people's diaries, and we find in the end that most people on the waiting list get to attend the events.
We will also be having an exciting new, free (yes, free) training opportunity in 2018 for our members from one of our current providers, so watch out for the email from Zoe in the next week or so; unfortunately, we were not quite ready with all the details when we went to 'print' with this newsletter.
Don't forget to go and register your company on the APC EV supply chain portal, this is for all component suppliers, as electric vehicles still need many of the components that existing vehicles have, but the new entrants need somewhere to find their ideal suppliers and that is the role of the portal, plus encouraging you all to work more with each other. You can register your interest via the following link: http://www.apcuk.co.uk/2017/12/electric-vehicle-supply-chain-portal-now-open-for-expressions-of-interest/
Finally a welcome to our new member for this month, Valuechain Technology; in total we have had over 30 new members this year. I thank you all for joining and please make the most of your membership by attending our events and also taking up the opportunity of having a 1-1 meeting with us, plus sharing your success stories with everyone via the newsletter. Keep spreading the word!
I hope you have a Happy, Merry and Restful Christmas and New Year with family and friends, to enable your batteries to be full, ready to tackle the challenges that 2018 will throw at us!
Carol