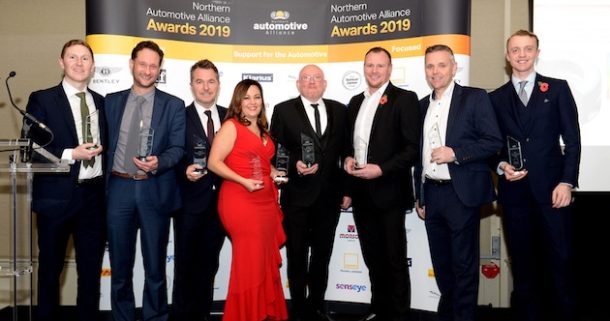 NAA Update: Enter now for the NAA Business Awards 2021
Welcome to this month's newsletter and I hope that you are all keeping well. As announced in last month's e-news, the NAA Business Awards are now open!
Award categories include:
• Design & Innovation
• International Trade
• People & Skills
• Manufacturing Excellence
• CSR
• Logistics Excellence
Closing date for entries is midnight, 1st August so do please get your entries in soon – information on each category can be found here and entry forms can be obtained from Zoe.
Staying on the subject of awards, we are pleased to inform you that the applications for The Queen's Awards for Enterprise are now open. These awards are for outstanding achievement by UK businesses in the categories of:
• Innovation
• International trade
• Sustainable development
• Promoting opportunity through social mobility
Find out if your business is eligible and how to enter here

Are you ready to export? If so, our partner organisation Make UK has produced a practical guide for manufacturers, developed with the combined knowledge of experienced exporters, that takes you through the steps necessary to trade successfully overseas so that you can take advantage of the vast opportunities available when entering new markets. Whether you are new to exporting or want to review your export strategy, this guide will help you on your journey. Access a copy here
Following on from the success of the original Growth Platform Peer Networks programme, which a number of our member companies successfully participated in, we are delighted to announce that we are a Peer Network delivery partner for 2021 – 2022, with a planned start date of September 2021 for our next cohort.
The programme is now taking applications and we are looking for SME leaders who want to grow and develop their organisation with the support of like-minded entrepreneurs from across the Liverpool City Region's business community – full details can be found later in the e-news.
This month, I would like to welcome two new NAA members, Preston Technical and The Blair Project.
Preston Technical is one of the foremost manufacturers of industrial consumable products in the UK. From its 14,000 square foot facility located in Preston, it supplies bespoke shapes, sizes and material combinations of products as diverse as self-adhesive tape to coated abrasives.
The Blair Project is a trailblazing social enterprise based in Manchester which taps into the climate change activism of urban youth, by providing opportunities for them to participate in the green tech revolution through building, racing and accelerating innovations in electric go karts. They are the only organisation in the UK doing this.
We will hear more from Preston Technical and The Blair Project in the coming months.
Elsewhere in this month's newsletter, you can read about some of the latest developments from a selection of our other member companies, including ULEMCo and Melo World
Our next webinar is scheduled for 24 June from 11am – 12 midday, when we will be joined by Professor Andrew Lyons from the University of Liverpool Management School, who will focus on the opportunities for businesses to engage with the University of Liverpool on collaborative activities. Full details can be found further in the e-news.
Finally, as always, if you need us, please do not hesitate to contact us.
Stay safe.
Paul Jones
NAA CEO