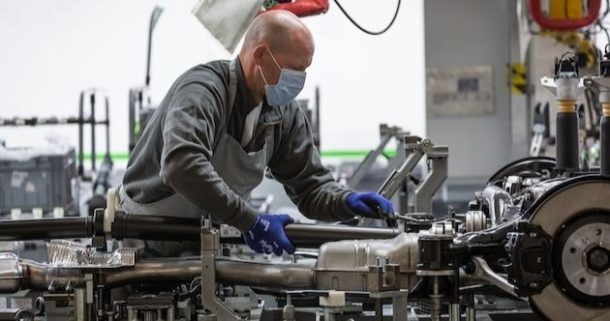 NAA Update: Getting back to work after COVID-19
I hope that you and your families are still safe and well in what remains challenging times and I would like to reiterate that as an automotive cluster organisation we are still here to support you…
As a reminder, please see our information regarding COVID-19 business support using this link.
Our regular dialogue with government, both local and national, together with other trade associations continues and again I just want to say thank you to those who have participated in our latest survey providing feedback to these bodies who are key in shaping the overall government assistance that our industry sector so crucially needs right now.
It has also been encouraging since our last newsletter to see the return to work of a number of our member companies and particularly the re-opening of car showrooms from 1st June, which will hopefully begin to stimulate demand for our products. Again, Industry Guidance and Best Practice on safe working can be accessed via our website using this link
I also had the opportunity to participate in a webinar that was organised by Liverpool City Region Growth Company on "Restarting the Automotive Sector in Exceptional times" and also featured speakers from PWC, JLR and Bentley Motors, who shared their experiences to date, including many practical examples, on their individual journeys to a safe restart. If you wish to view this webinar the link can be found here.
Elsewhere in this newsletter you can read about our exciting new collaboration with Make UK (formerly known as the EEF) – the Manufacturers' Organisation, which is the most powerful force behind UK manufacturing and gives us an additional voice into central government.
Our networking webinars for members continue to flourish, with the most recent events covering "Managing Stress and Building Resilience"; "Leadership – Taking Care of YOU as a Leader" and "7 Essential Questions to Answer Before Restarting Your Business" enjoying not only good levels of participation but also very positive delegate feedback.
Looking at networking events further ahead, you can also find details of the confirmed date for the NAA Annual Dinner here.
I also want to bring to your attention a call from Lancaster University's Centre for Global Eco-Innovation for funded research projects in conjunction with SMEs in our region. You can find a first-hand account here from Steve Williams of Force Technology Limited and who is also one of our directors, on how his company has recently benefitted from one of these projects.
On a similar note, I wanted to let you know that the Queen's Awards for Enterprise 2021 round is now open for applications. You can read further about it, including how to apply here.
Before closing I would like to request that if any of our members or partners have a good news story or company news, please forward to Zoe and we will aim to include it in a future newsletter.
Finally, as always, if you need us please do not hesitate to contact us.
Stay safe.
Paul Jones, NAA CEO