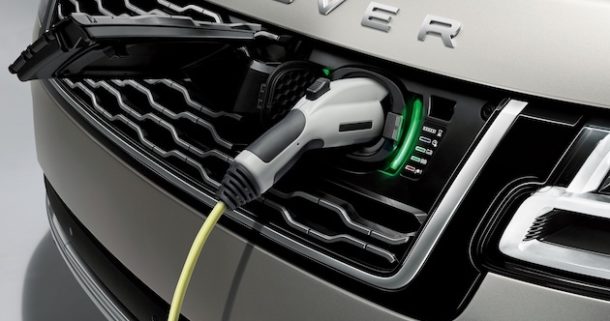 NAA Update: Happy New Year, planning for Brexit, and FREE training for NAA members
Happy New Year to you all and welcome to our first newsletter of 2018, I'm sure it will be another year of opportunities and challenges for everyone…
We start the year with the news that car registrations were down in December; however, 2017 was still the third largest year in this decade and we are the second largest purchaser of new vehicles within Europe. However possibly the most significant news was that there was a 34.8% increase in electrified car sales in the UK in 2017 – see more in our article below, and remember that the NAA is now offering an 'Automotive Business Opportunities' service, which supports member companies to ensure they are ready for the changes that are coming – and already underway – in the automotive industry.
I expect that uncertainty will continue to be evident throughout 2018; whether it is planning Brexit, the general economy or decisions that need to be made on an individual company basis. Please maximise your membership of the NAA and utilise us; no question is too big or small for us to help you with!
Our first networking meeting of the year is at the new Gefco facility in Halewood. Following on from our visit to Plastic Omnium in December, where you saw the challenge of manufacturing and sequencing exterior components and sub-assemblies, come and see the challenges linked into the sequencing of harnesses. In addition, with Gefco being a major global logistics & transport provider, we will be exploring some of the challenges of Brexit, hearing more from Gefco and other speakers on how they are looking at the planning for Brexit. We can't guarantee to remove the uncertainty for you, but we can help you look at your planning process to cope with whatever Brexit throws at us. Book your place now as spaces have been going rapidly since we released the information late in December.
This newsletter also contains details about other forthcoming NAA events including visits to Siemens and BAC – booking for both events is needed as soon as possible to guarantee a place!
As mentioned in the December newsletter we have an exciting, new, FREE, training opportunity for members during 2018. Please come attend our briefing session on 6th February to find out more about this opportunity and to sign-up for places. There is no uncertainty around this, it really is free to members! Please let Zoe know if you plan to attend.
I would like to welcome one new member this month and that is AMRC – following on from our visit there last September, I hope that this will be a long and fruitful membership for all of us.
Just one final item, I apologise for any delay you have had from me relating to phone, meeting or email responses, I have had some family issues. However, I am expecting normal service to resume this week, once I remember where I was up to with everything and getting through the pile of emails etc that are waiting for me to tackle!
Looking forward to supporting you to be successful during 2018.
Carol