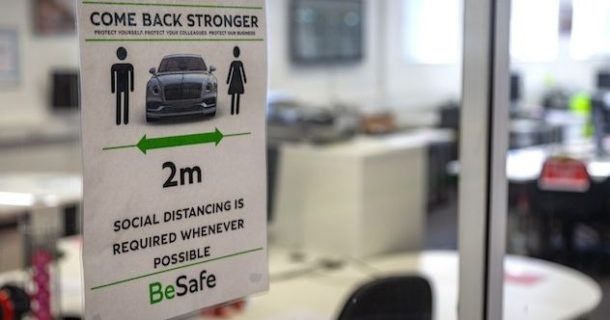 NAA Update: How our industry is adapting to the latest challenges
Welcome to this month's newsletter and I hope that you are all still keeping safe and well…
As always, I will just re-iterate that as an automotive cluster organisation, we are still here to support you; as a reminder, please see our information regarding Covid-19 business support using this link.
Last month we facilitated the 3rd SMMT survey on the impact to businesses of Covid-19. This was a nationwide survey and attracted almost 300 responses; over 40% of which were from the NAA region. A truly excellent response rate; stronger than any other region in the country. A big thank you to all of you who participated, ensuring the voice of the automotive industry in the North comes across loud and clear in the corridors of Whitehall, where ultimately this will help drive key policies and initiatives, benefitting all of our businesses and livelihoods.
If you are not already aware, there have recently been some major changes announced to improve the flexibility of the Coronavirus Job Retention Scheme; full details are available on our website and you can also access them here.
The Government has also announced key changes to Insolvency Rules to relieve burden on businesses and support economic recovery. Read further details here.
I would also like to welcome onboard our latest new member company: SamsonVT, who pride themselves in being pioneers in creating 3D interactive models from engineering data. We will hear more from them in a forthcoming newsletter.
Elsewhere in this newsletter you can read about our partner Make UK's latest report on Q2 Manufacturing Outlook and Lancaster University's funded internships for Lancashire-based companies via its EnginE programme.
Our virtual networking has continued this month, with the most recent events covering: "Feedback in a Virtual Environment" and "How to Win With LinkedIn". Both events saw good levels of participation and received positive delegate feedback. The latter event was particularly apt as more businesses adopt social media as a marketing and communication tool.
To stay abreast of our latest news, please connect with us on LinkedIn (Northern Automotive Alliance) and follow us on Twitter (@nautoalliance).
Liverpool City Region Growth Company, Growth Platform, hosted a webinar on "Restarting the Automotive Industry in Exceptional Times" last month and you can find out more about this including a link to the event recording later in this newsletter.
In summing up this month, it's great to see these examples of how our industry is adapting to the latest challenges that it faces and taking them in its stride.
Finally, as always, if you need us please do not hesitate to contact us.
Stay safe.
Paul Jones, NAA CEO