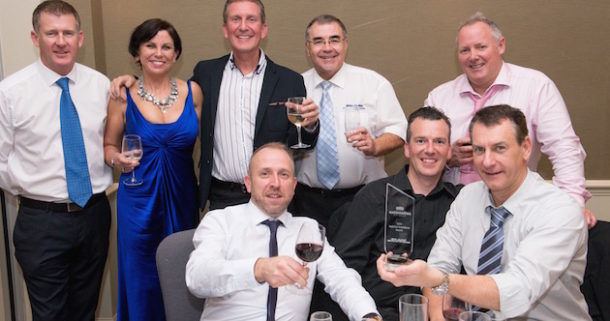 NAA Update: Last chance to enter for the 2016 NAA Awards, don't miss out on our forthcoming events, and new R&D funding available
One of the best opportunities of the year for your organisation to raise its profile is by becoming a winner of an NAA Award, and the good news is that we've extended the deadline to enter the 2016 Awards until 9am on Monday 10 October, so please download an entry form by visiting: http://northernautoalliance.com/about/naa-awards/2016-awards/application/ …
There will be no more deadline extensions after this date so please get your entry – or entries – in now. If you would like any advice then please contact either Martina, Zoe or Graham and they will assist you.
One other imminent important date for your diary is the NAA Networking event at Helical Technology on Wednesday 5 September. Helical is a leader in the design and development of exhaust valves, amongst other technologies, and the NAA event takes place at the company's Warton Technical Centre. This site features 12 engine test cells, 2 semi-anechoic engine dyno test cells and a semi-anechoic vehicle chassis dyno test cell, as well as a test track and a wide range of other facilities, so don't miss this unique opportunity to have a tour of this site. There are currently only 1-2 places available and you need to get them booked before the end of this week. See the article and link below.
Our following event is at Flextronics on 8 November – again, for more details see the article below.
This newsletter also provides details about the latest government R&D funding opportunities. The NAA is here to support you with such funding applications so please get in touch if you would like to discuss.
An example of a funded project is STRIVE, which has involved the design for manufacture of new Bentley models in a virtual rather than the real world, so saving time and money. Two SMEs were central to the project's success, more details about STRIVE are featured in this newsletter, and you can watch a short video which summarises the STRIVE project at:
Many NAA members have gained new business by exhibiting with the NAA at various events over the last year, such as at the recent Low Carbon Vehicle show (see a comprehensive review below). The NAA's next exhibition presence is at the UK Advanced Engineering Show. The benefit of this show is that it is cross-sector and by taking a display panel with us, it gives you the opportunity of being in the showguide and having a presence at a significantly reduced cost compared to taking your own stand. You can read about last year's event here:
http://northernautoalliance.com/news/event-review-naa-at-the-advanced-engineering-show-2015/
Please contact Zoe if you are interested in having a display presence at the 2016 Advanced Engineering Show – but you need to be quick as there are only limited spaces left.
Finally, if you have any good news stories that you want to share within the industry please email these to our newsletter editor: paul.clarke@automotivecomms.co.uk
Carol