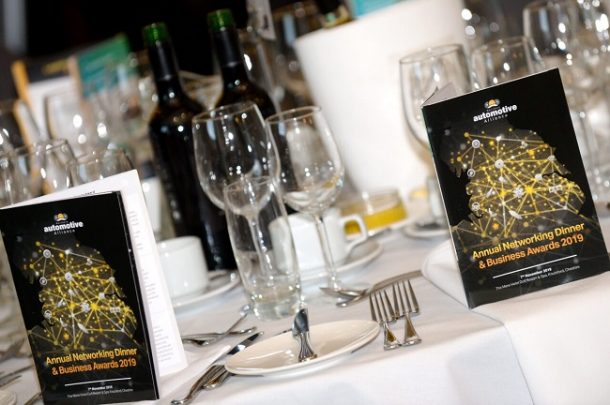 NAA Update: NAA Awards Dinner on the horizon as lockdown restrictions are eased
Welcome to this month's newsletter and I hope that you are all keeping well. It's great to see that some of the key lockdown restrictions that have been impacting our sector are finally starting to be lifted, such as car showrooms re-opening on 12 April.
This will hopefully start to stimulate consumer demand again, with the subsequent positive impact on the whole supply chain.
The latest figures in the Manufacturing Outlook report from our partner Make UK indicate a much more positive start to the year for the manufacturing sector as a whole, although there are still concerns around exports, employment and investment plans over the next 12 months. The full report can be accessed here: Manufacturing Outlook 2021 Q1 | Make UK.
With some semblance of normality beginning to return, it's time to look forward to the NAA Awards Dinner, the leading Northern automotive networking event of the year. We will be returning once again to The Mere Golf Resort & Spa on Thursday 23 September and look forward to seeing a lot of familiar faces and some new ones! As always, we have an Early Bird discount on table and individual ticket sales until 30 June – please contact Zoe for more information. The award applications will open on 5 May, so get your thinking caps on to see which award you will be entering this year! – we will be sending out a html detailing all the awards on this date.
I would like to welcome three new NAA members this month:
• Electrified Automation, a company that specialises in automating E-Machine (EV electric motor) manufacturing, by providing automated processes and assembly lines
• Team Eco who are part of a number of Eco Group companies operating across a range of sectors to deliver multiple products and services for commercial, industrial, public sector and residential customers
• UCAL, a company that specialises in Turnkey Solutions. For over 60 years UCAL has been a turnkey partner to vehicle manufacturers worldwide, developing cutting-edge powertrain solutions and manufacturing a comprehensive range of mechatronics components to satisfy modern mobility needs.
We'll be hearing more from these companies in a future e-news.
On the 4 March, we held a roundtable discussion with BEIS, HMRC and a number of member companies, to discuss issues being experienced as a result of EU Transition and the associate Trade and Cooperation Agreement. A number of issues were raised by both the NAA and other companies in attendance, regarding Commodity Codes, VAT, Import/Export Guidance etc. BEIS have since followed up these issues with HMRC and have put together some helpful links – please read further in this e-news.
Our webinar programme continues, with the most recent event being the NAA Members' Marketing Clinic, where we heard from our panel of experts: Paul Clarke (Automotive Comms), Paul Limb (ActionCOACH) and Rob Hallam (Bigtank Video Productions) who shared their expertise in marketing strategies and systems, websites, videos and social media – please read our event review further in this e-news.
Upcoming Webinars:
AMRC North West – 21 April: Metal Additive for Automotive
Businesswise Solutions – 6 May: Carbon Net Zero – Why should you care?
Details on both the above webinars will be sent out in the coming days.
The SMMT will be hosting Meet the Buyer digitally on 20 May 2021 – this year they will be delivering Meet the Buyer in an online format in order to provide the same meeting experience while in-person events are not viable. For more information and to express your interest, click here
This is your last chance to register for the 2-day IATF 16949:2006 Internal Auditor Course which will be held virtually on 26 & 27 April – please see Upcoming Training later in the e-news.
Finally, as always, if you need us please do not hesitate to contact us.
Stay safe.
Paul Jones
NAA CEO