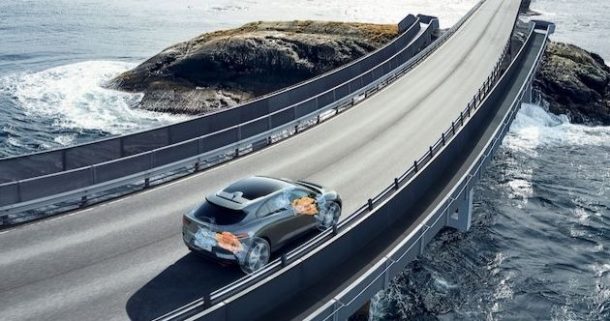 NAA Update: New members, new collaborations, new webinars
Welcome to this month's newsletter and I hope that you have all at least managed to take a break from work, if not travelled away for a summer holiday…
Things at the NAA seem to have been as busy as ever, with four new member companies that I would like to welcome onboard:
Axiom Engineering, who offer a full light fabrication service from design to delivery, including CNC laser cutting; folding; milling and turning.
Eaves Associates, who provide a broad range of services and solutions to help organisations facilitate change, achieve their vision and optimise performance and productivity.
Spark EV, who were founded with a clear mission to improve air quality by accelerating EV adoption.
Warwick Acoustics, who pride themselves on delivering ground-breaking innovative in-car audio solutions that breathe fresh new life into the music that moves you.
Elsewhere in this newsletter you can read further details on the latest developments from Axiom Engineering and some of our other member companies, including 3DGBIRE, Businesswise and Senseye.
I also want to inform you of our latest collaboration with BDO, whose specialist R&D team has delivered millions worth of tax savings to companies through the R&D Tax Relief Scheme. If you are interested in exploring this service, please do not hesitate to contact us here at the NAA.
We also have an update from our partner, Make UK, on their "Mid-Year Policy Wins", a summary of their work with government on behalf of the manufacturing sector from the beginning of the year.
Elsewhere, the SMMT's second trade report examines the 2019 UK automotive trade performance; the impact the Covid-19 outbreak is having on the automotive sector, both globally and in the UK; and the importance of an ambitious free trade agreement with the EU and future trade policy recommendations. Link to SMMT Automotive Trade report 2020
Our webinar programme has recommenced following a short summer break; with the most recent events having covered: "Six Steps to Building a Better Business"; "Unlocking the Value of Your Automotive Data" and "Pivot to Accelerate and Grow Your Business", with all of these enjoying good levels of attendance and positive feedback.
Forthcoming webinars include: "Automotive Transformation – Developing the UK Electric Vehicle Supply Chain"; "Accelerating Talent" and "Cyber Security Risks of Remote Working" – details on all these webinars can be found on our Events page here
As we navigate this "new normal", we are slowly returning to classroom training, starting with "How to be an Effective Leader", run by Dale Carnegie. This Dale Carnegie Course is one of the worlds most respected personal leadership development programmes. Over 10 million have already experienced the power of this programme in over 90 countries. At the NAA we are committed to offering value to our members and we have negotiated special discounts for this upcoming programme – full details of this course, scheduled for 20th-22nd October, can be found here
Before closing, a bit of housekeeping! Could I ask that all of our members check that they have a company profile on our member page here – if you don't have a profile please contact Zoe who will send you a template to complete. For those members who do have profiles, please check that they are relevant and up to date. Again, contact Zoe if you require any changes / amends.
Finally, as always, if you need us please do not hesitate to contact us.
Stay safe.
Paul Jones, NAA CEO