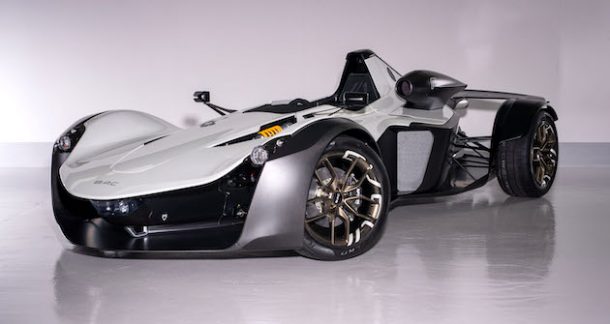 NAA Update: UK-EU Trade and Cooperation Agreement finally offers some certainty on future trading relationship with the EU
Welcome to this month's newsletter and I hope that you are all still keeping safe and well, and that hopefully you managed to have a relaxing Christmas break with your families…
We all know that 2021 needs to be a year of recovery for our sector after 2020 seeing almost a 30% reduction in UK car production output to 920,928 units the lowest level since 1984.
The UK-EU Trade and Cooperation Agreement (TCA) finally offers some certainty on our future trading relationship with the EU after a long four and a half years since the referendum.
To support firms, the government department BEIS has launched a series of new, on demand videos to help businesses familiarise themselves with the new rules and the actions they should take. Businesses can find out more about 18 topics, including importing and exporting, trade, data, and audit and accounting.
Register now to immediately access the video content. New rules are here – make sure your business is prepared.
On another positive note, I wanted to inform you that the Further Education Skills for Jobs White Paper has recently been published (and can be found here).The focus of the White Paper is about giving people the skills they need, in a way that suits them, so they can get great jobs and boost this country's productivity.
Staying on the subject of education, would you consider funding a charitable gift to help local students who are behind in their education? As an educational charity The Smallpiece Trust recognise that the impact of the pandemic has significantly affected student studies which is why they are donating a STEM designed project to develop invaluable skills in resilience, problem-solving, and critical thinking. This is a nationwide support programme to all schools particularly those remaining open and providing education for vulnerable and key worker students during lockdown. For just £250 their Powered Glider Think Kit helps up to 20 students get fully hands-on in the world of STEM with a challenge to design and build a powered glider. Each kit complements the National Curriculum and is an invaluable aid to teachers bringing these subjects to life.
If you would like to sponsor a kit for a specific local school of your choice, get the CSR recognition for your donation and inspire the engineers of the future the Think Kits can help you do that.
To order one or more Think Kits and give your local school a "STEM boost" for what will undoubtably be a difficult year for education in 2021 please head to: https://www.smallpeicetrust.org.uk/sponsor-think-kit
Our partner BDO has recently informed us of some changes involving capping of payable R&D credits for SMEs. You may wish to discover more on this topic here: https://www.bdo.co.uk/en-gb/insights/tax/innovation-and-rd-tax-incentives/capping-of-payable-r-d-credits-for-smes
We would like to extend a warm welcome to new NAA Member, IoT Horizon; based at Sci-Tech, Daresbury, the company is an "Internet of Things" specialist, supporting businesses with digital transformation and technology adoption.
Elsewhere in this month's newsletter, you can read about some of the latest developments from a selection of our member companies, including: Eaves Associates, Millbrook, Oaktec and Senseye.
A big congratulations to Briggs Automotive Company (BAC) as the company has won the Track Car of the Year Award with its BAC Mono R at this year's GQ Car Awards – full article later in the e-news.
Our webinar programme has recommenced following a short break, with the most recent events having covered: "Future is Exporting", hosted by the Department for International Trade (DIT) and "Opportunities in the Automotive Sector from Alternative Propulsion Vehicles", hosted with Grant Thornton – if you missed either of these webinars, please see our event reviews later in the e-news.
February Webinars:
18February – "The power of the Digital Twin for the Automotive Supply Chain" with Siemens Industry Software. With the automotive industry speeding towards electrification, this webinar will explore how the supply chain can adopt digitalisation to drive their transformation to be ready for the future of transportation.
25th February – "National Manufacturing Competitiveness Levels" with SMMT.
Full details on all these webinars can be found on our website here
Finally, as always, if you need us please do not hesitate to contact us.
Stay safe.
Paul Jones NAA CEO