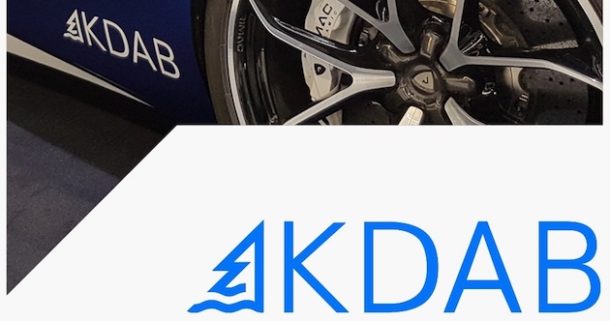 New NAA member profile: KDAB – Qt Automotive Suite
KDAB has in-depth experience in supporting automotive OEMs and Tier 1s with productive solutions, innovative features and with true software expertise. The Qt Automotive suite provides a comprehensive package for automotive needs. Together with our partners we are proud to bring this tailored offering to the automotive space and to further accelerate the success of Qt…
Automotive software needs to be small and efficient, and maximise cost-sensitive hardware; yet consumers want rich user experiences and rapid availability of new apps. Automakers often select technologies that meet these opposing demands but by doing so inadvertently lock themselves into limited hardware options, a narrow pool of developers, and immature frameworks. Those who choose broadly adopted open HMI technologies (like HTML5) end up with systems that are slow to boot, make excessive demands on subsystems, and require endless optimisations to be responsive.
When you add to this a globally distributed development environment that places burdens on reliability, synchronisation, and release schedules, the ability to develop reliable and desirable automotive infotainment and instrument clusters becomes a serious challenge. The Qt Automotive Suite is designed for these complex automotive graphical applications:
For infotainment systems, the Qt Automotive Suite provides a reference IVI design that allows developers to leverage existing components, facelift a custom design, or learn how to build their own architecture. With all the necessary software scaffolding in place, this allows engineering teams to quickly create unique, differentiated experiences.
For instrument clusters, the Qt Automotive Suite provides the Qt 3D toolkit and a rendering system that allows developers to show gauges and dials using photo-realistic models. It lets designers create surfaces that simulate the absorption, reflection, and scattering of light with enhanced realism for custom dashboard skins with style and originality.
For more information about KDAB and the Qt Automotive Suite, take a look at www.kdab.com/qt-in-automotive and www.kdab.com/qt-automotive-suite-video
KDAB UK have consulting/development and training offices in Cheshire in the UK and operate throughout the world with facilities in Germany, France, Sweden and the US.