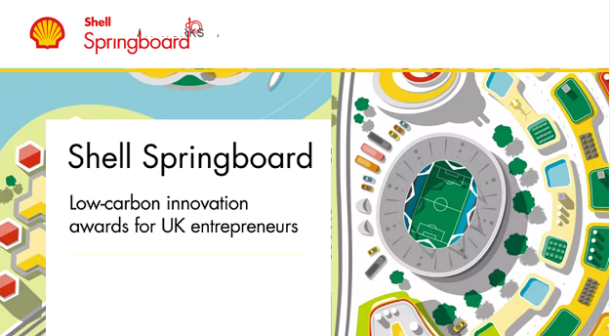 Shell Springboard to award £350,000 to the most innovative low-carbon enterprises
Shell's enterprise support programme for the UK's innovative low-carbon businesses is now open for applications.
Once again, Shell Springboard is bringing together some of the top experts from the low-carbon and investment sectors to recognise and award UK enterprises with commercially viable solutions that help transition to a lower carbon economy.
Shell Springboard will award one national winner £150,000, and a further five regional winners will each get £40,000 of equity-free funding to help grow their low-carbon businesses. Winners also receive business development feedback from leading experts in the low-carbon sector to help their companies thrive.
Low-carbon enterprises can apply online until 6 November 2017 at www.shellspringboard.org