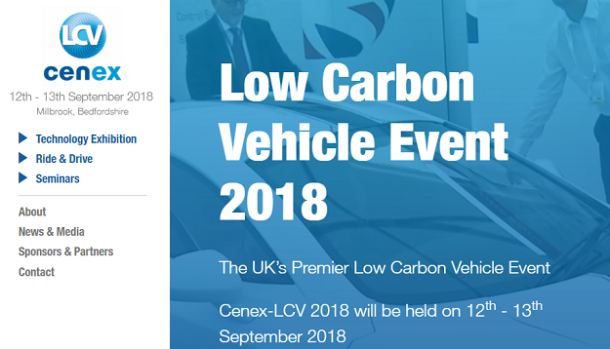 Speaker Expression of Interest for LCV2018 is Now Open!
The 11th annual Cenex-LCV2018 event will be held at Millbrook, on the 12th and 13th September 2018.
This year's seminar programme is a combination of invited speakers and of organisations being able to submit an expression of interest to present. These presentation opportunities would be extremely valuable for LCV2018 exhibitors, increasing your visibility at the event. The deadline to complete an 'expression of interest' form is the 30th April 2018, but early submission is encouraged.
Submit an expression of interest form here: