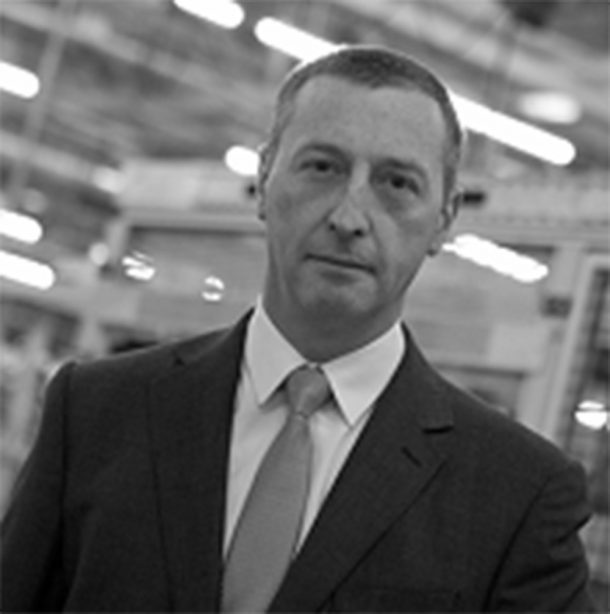 Wes Jacklin
Plant Director, McLaren Composites Technology Centre (MCTC), Sheffield
Wes joined McLaren in July 2018 as Plant Director MCTC to lead the transition of in-house composite monocell production from the development phase to full industrialisation at the new Sheffield site. This involves the recruitment and training of more than 200 skilled employees, installation of facilities and capital equipment and the development of several new ground-breaking processes.
Prior to joining McLaren Wes had an extensive career within Ford motor Company, starting in 1990 as a Mechanical Engineering undergraduate engineer. After graduation in 1995 he held a number of manufacturing engineering roles at Halewood Transmission Plant. In 1999, he was nominated for Ford's 3-year Manufacturing Leadership Program involving cross functional business assignments in Detroit and Cologne. On returning to the UK Wes held several operational leadership positions in Halewood including Quality Manager and Production Director. In 2013 Wes moved to Slovakia with his family to head up the recently established Kechnec Transmission Plant producing automotive dual clutch and motorcycle transmissions. Over a period of 3 years the plant doubled its output and increased the workforce to 1200 people.  Wes returned to the UK in October 2016 as Senior Director of Halewood operations responsible for current production and future plant strategy.
Wes is a chartered engineer, he attained a BEng in Mechanical Engineering and MSc in Manufacturing Systems & Management from the University of Bradford. He supports local industry through his role as Chairman of the Board for the Northern Automotive Alliance.
Wes enjoys a number of outdoor sports including Mountain Biking and skiing. His greatest passion is motorsport, participating in rallying and track days for over 25 years.