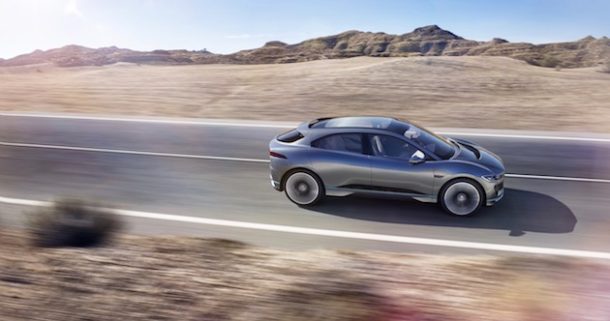 NAA Update: Be part of the NAA stand at the Low Carbon Vehicle event, and you can also book now for our Annual Dinner
I'm writing this article on the day that the government has published proposals for its air quality strategy. Is this relevant to your business? Yes, absolutely. It's yet another driver for ultra-low emission vehicles, and if your business doesn't have this on your radar, you may not have a market for your products in a few years' time…
However if you do have products or services that can help with lowering vehicle emissions, then you need to have a presence at the CENEX Low Carbon Vehicle (LCV) Show on 6 & 7 September. The easiest and most cost-effective way for you to do this is to be part of the NAA stand at the event. Please speak to myself, Zoe or Martina now to reserve your place.
It's not just the LCV event where the focus is on ultra-low emission vehicles, this is also becoming more strongly evident at Advanced Engineering, which takes place on 1 & 2 November at the NEC. Again, if you want to be part of that event cost-effectively, speak to us now.
In the meantime, the NAA also has a stand at Automechanika, being held at Birmingham's NEC 6/7/8 June. Although we're officially full, if you're very, very quick, we may just about be able to squeeze you in…
Even more imminently, the NAA is on stand 47 at the Manufactured Yorkshire event being held at The Pavilion, Elland Road, Leeds on Wednesday 10 May.
In terms of NAA events, our next networking meeting is being held at Cummins Turbo Technologies in Huddersfield and is already fully booked, but if you really want to attend, please register via Eventbrite and you will be put onto the waiting list, in case of any last minute cancellations. You can find out more about Jonathan Wood from Cummins in this month's 'In the Driving Seat' article below.
On 14 June we will be having our first networking visit at Force Technology in Blackpool. Please take a look at the event and register soon, as again, we're predicting high numbers of attendees.
It's also not too early to book your table for the NAA Annual Awards Dinner, on Thursday 9 November at The Mere, Knutsford. Those of you who book and pay before 31 July will be at the early bird rate of £650 per table – please contact Zoe.
Please remember that it is important for our continued survival that we have members, so if you're reading this and you're not a member, join us and start taking benefit from your membership immediately with our 1-1 service on how to maximise your membership. You can either join online or speak to Zoe@northernautoalliance.com. See more details here: http://northernautoalliance.com/about/become-a-member/
I would like to welcome this month's new member companies: CCM Motorcycles, Exova, Kuka Robotics and The Blair Project; we look forward to working with you over the coming months and years and seeing you at our events. Don't forget to let us have an article about yourselves for the newsletter so that all our members and readers can learn more about your company.
Carol